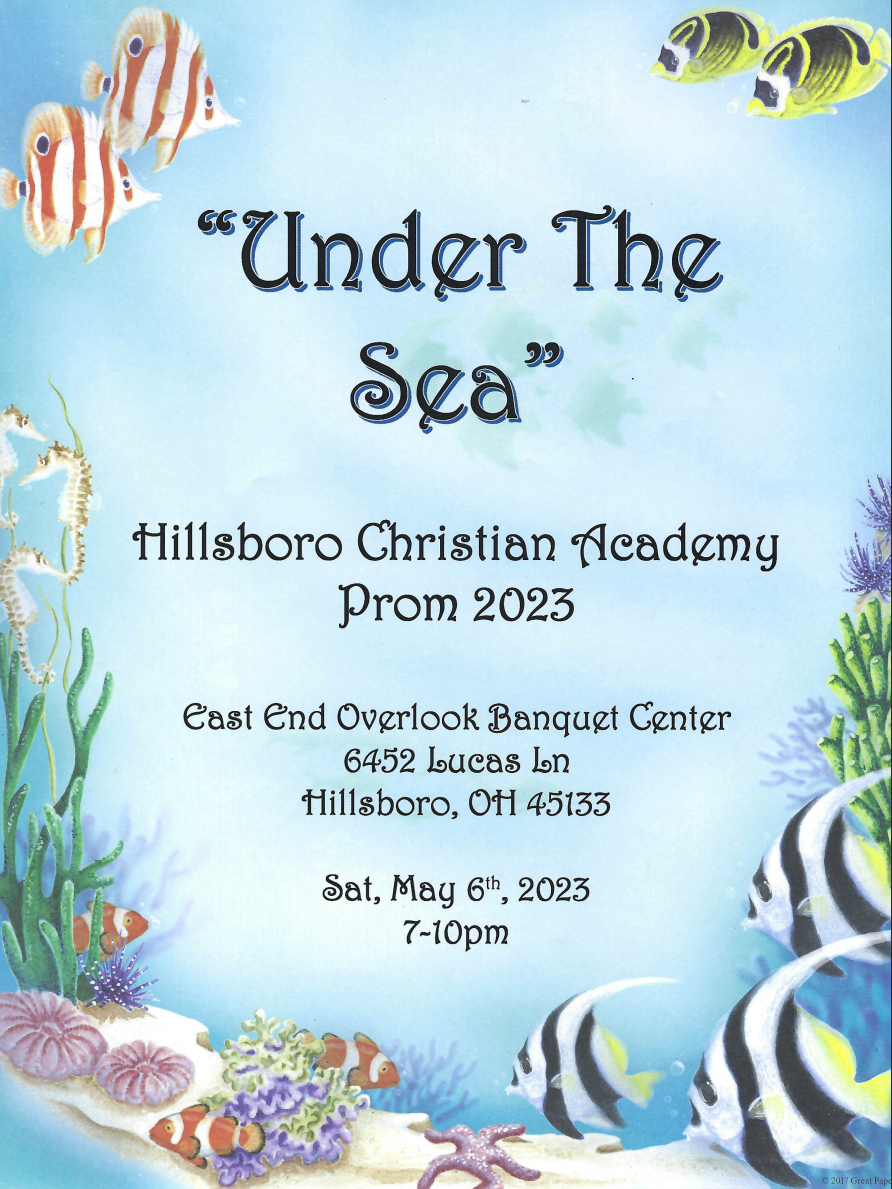 Prom will be Saturday, May 6th at East End Overlook Banquet Center. This year prom tickets will be FREE!
A meal will be served.
Prom is open to 9th-12th HCA Students and Homeschoolers that participate in HCA Athletics.
Please call the office if you plan to attend so they can make catering arrangements.
937-393-8422